Vegans are trending. Yes, you heard that right, but what does it truly mean to be a vegan? To eat vegan? To apply vegan makeup and skincare? 
In a special edition of the Economist, called The World in 2019, correspondent John Parker declared 2019 as the "Year of the Vegan". He predicted that in 2019, 'veganism' will go mainstream and, boy, was he right. According to the article, 25% of 25 to 34-year-old Americans say that they are vegan or vegetarian.
In a 2018 report curated by the Plant Based Food Association, the vegan food industry grew by 20% over the previous year, with sales peaking at $3.3 billion.
Let's start off with some answers to some basic questions. What is the difference between a vegan and a vegetarian? 
Vegetarian vs. Veganism 
According to Health.com, being vegetarian means that no meat, poultry, or seafood is consumed. Eggs and/or dairy can typically be eaten on a vegetarian diet. Being a vegan means no meat, poultry, seafood, eggs, dairy, or any ingredients derived from animal sources, including honey and gelatin can be consumed.
Having a completely vegan lifestyle also extends to your makeup, skincare, and household products.
What makes a beauty product vegan? Cruelty-free? 
There's a lot of confusion around "vegan beauty" and the correlation it has with being "cruelty-free".  Many people assume that they're one and the same. Wrong! 
To break it down in simpler terms, consuming or using vegan products means these products have no animal ingredients whatsoever (for example, no animal fats, glycerin, biotin, lard, retinol, fish oil, snails, wax, honey, keratin, cholesterol etc.) Check out the full list here! 
Cruelty-free refers to a product NOT being tested on animals. Now prepare to have your mind blown: It is 100% possible for a vegan item to have been tested on an animal and a cruelty-free product to contain animal ingredients. Now don't fret Nanacoco Beauties; all of our products are cruelty-free while a select number of our products are vegan (and growing)!  
PETA's Beauty Without Bunnies Program lists every registered company that is either cruelty-free or both vegan and cruelty-free, and has corresponding logos to match. We are currently registered as 100% cruelty-free. 
Logos to look out for
According to EthicalElephant.com the following logos are the ones to look out for when researching certified vegan brands. As of right now Nanacoco is vegan-friendly 
as we are getting our vegan product certifications in the near future. 
Official logos include: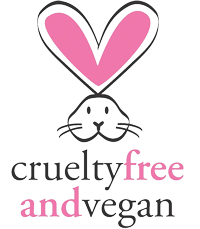 PETA's
Beauty Without Bunnies
"Cruelty-Free and Vegan" logo is used to certify a
vegan and cruelty-free brand.
---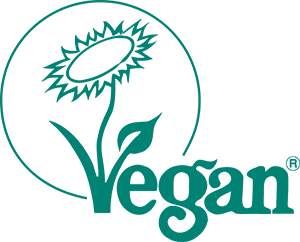 The
Vegan Society
's trademark is used to certify 
vegan products
, not companies.
---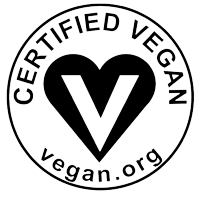 This
Certified Vegan
trademark by Vegan Action certifies individual
vegan products
, not companies.
In Conclusion 
In a world filled with Impossible Burgers and Beyond Meat Sausages, finding vegan beauty and cosmetic products can be challenging because ingredients are not labeled to describe the use of pig fat, calfskin, egg protein, fish scales, and other commonly-used animal products. It will take time and patience to fully understand the true meaning of vegan beauty. It starts with knowing the differences between vegan, vegetarian and cruelty-free beauty, and whether the whole brand or just a selection of products are vegan, along with researching the history of each brand you decide to be loyal to.
Check out our new vegan section now on Nanacoco.com! 
Subscribe to our mailing list to get the latest news on more upcoming vegan items! 
Xo Nanacoco