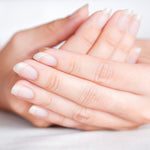 I'm sure I can't be the only one who's shown neglect towards my nails. They come into contact with so many things that we don't even think about. But, you definitely know when they're damaged because it hurts or becomes uncomfortable. So, let's try to limit the amount of damage we cause to our nails and show them some love and care, especially since we have the brutal, cold winter air around. Use rubber gloves when doing household chores. We know that cleaning products contain chemicals that can irritate skin, but they can also weaken your nails. So, we recommend...
---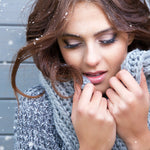 We probably aren't alone in saying that we haven't treated our skin the best we could have last year. But, that's okay because 2020 was definitely a tough year for everyone. Now's the time to change that, bounce back, and work towards doing better in showing the care that we deserve to ourselves. We're going to be talking about some tips to take care of your skin during these harsh, dry, and cold months! Get a broad-spectrum SPF sunscreen. It might sound odd to put on sunscreen in winter, especially as we're used to only needing it on hot and...
---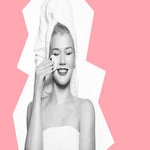 With the pandemic still going on, we've all probably had our fair share of stressful situations come out of it. But here at Nanacoco, we want to remind YOU, our Nanacoco Crew, that even saving just a little bit of time for yourself is important too!   Often, we get caught up in handling what's only in front of us, that sometimes we need to take a step back and recharge by relieving some of that stress. So, we've compiled 5 things you can do at home to help take a step back from the pandemic pandemonium!   Turn on your...