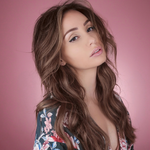 Today is International Women's Day and it is all about celebrating the success and achievements of women worldwide as well as aiming to shape the future for women everywhere. This week we will be featuring five inspiring and successful women on our Beauty News Blog. First up, is content creator, actress, and model Jenna Veroni.
It takes time and hard work to not only become successful but also to create a brand for yourself and Jenna is no stranger to that. From working a part-time minimum wage job to becoming a well-known public figure, she has worked to continuously move further in her career as well as creating a brand for herself. If you aren't following Jenna on Instagram yet, now is definitely the perfect time to start!
Tell us a little about yourself and your accomplishments.
I'm Jenna! I'm a content creator, actress, and model living in Los Angeles, California. I'm originally from a small rural town located in the middle of Upstate, New York, (graduated with a total of 70 kids in my class) and moved to New York City to start college and eventually a career in business. I graduated college with a BA in Sociology, minor in Psychology, but it was really hard for me to find a job after graduating due to the slump in the economy. I returned home for about a year, trying to take any job I could while still trying to and figure out what I wanted to do with my life. I felt like a lot of people already knew what they wanted to do with their lives and here I was still scrambling to find myself. I took a bunch of small jobs because it just felt unnatural to not work; I even drove 30 minutes (each way) to work part-time at the only mall we had, at a Victoria's Secret store making minimum wage (which was not much back then). To my surprise, I would come to find out taking this small job was a blessing for my future career. Fast forward a year later, I was fortunate to land a corporate job as a buyer (at a small candy company near my hometown) and got a phone call from Victoria's Secret headquarters in NYC to come interview for a job in their corporate office. The kicker? It was for the same role as my current job they didn't even know I had. It felt meant to be and I was on the next train down to NYC to interview with the entire team. I remember, so clearly, sitting in the train station on the way home and getting the phone call later that day saying I got the job and a formal offer letter was on the way! This was such a pivotal moment in the first few years of my career. This opportunity helped me get a foot in the door and learn so much about the fashion and beauty industry from a business perspective. I truly believe that experience still helps me in my work today as a content creator for beauty and fashion brands. Fast forward to my career now, I've been so blessed to work with amazing top tier brands both in the beauty and fashion space. Having my main platform on Instagram really helped me create a name for myself. I was even nominated (and a finalist) for the first-ever CEW 2019 Rising Influencer Award in the makeup category.
Who are your biggest female role models and why (can be someone in your personal life, celebrity, etc.)? 
My mother and grandmother. My mom was a single mom, raising 3 kids, and I could never thank her enough for the sacrifices she made. We were really blessed and never went without anything we needed. I know that was a huge sacrifice for her, she really dedicated her whole life to us and her work as a Nurse. My grandmother, although she passed many years ago, was the balance to my mother. She was so strong and resilient, candid yet so kind; my mom says I remind her a lot of my grandmother.
If you could give your younger self one piece of advice what would it be?
I would tell myself to keep my head up and feel good about who you are no matter what anyone tells you. I was made fun of a lot when I was younger for the hairstyle I had (hello perm with bangs!) and my teeth were really crooked and stuck out so far. To top it off I also had glasses, so the combination made me an easy target for jokes and teasing. If I could go back, I would tell my younger self, 'You are so amazing, and you're going to do great things. Don't let this moment in time make you feel bad for who you are or discourage you from wanting anything good for your future.' I feel like a lot of kids go through similar feelings where they think this moment in time is the end of the world, but I want younger kids to understand that you can get through this and there is a big beautiful world out there with so many opportunities and ways you can find yourself and be happy.
If you are ever in a slump, how do you bring yourself out of it? 
This actually happens a lot to me since I'm more introverted. I try my best to disconnect and recharge myself as much as I can. I put my phone away and meditate or read a book. I also find traveling helps put me in a different headspace, even if it's somewhere local. It's good to find atmospheres with different energy to recharge and inspire you. Also, having a few close friends who can put things into perspective for you and uplift you are key.
How does social media affect your mental health?
I think for everyone it can be different, but I do believe we are all affected by it somehow. For me, it can really be draining mentally, so I try to limit my use on there as much as possible. Don't get me wrong, I love social media and find the joy in sharing content as much as I do watching it, but I think it's easy to start comparing yourself to the highlight reels of so many people you don't actually know. We need to remember being ourselves is valuable and beautiful.
Given your previous answer, what is one thing that you would change about today's social media in general and why?     
I think knowing what goes on behind the scenes (with events, photoshoots, brand trips, things like that) makes it easier for someone in my position to know the reality of social media. There is a lot that goes into making really appealing content for the viewer; like proper lighting, good angles, top of the line cameras and lenses, editing and presets, and so much more. I think at first, people didn't know much about these things, but with the rapid growth of all these platforms, I think a lot more people are aware now and are really gravitating towards more relatable content.  I am really loving the movement of content creators (and celebrities) editing their images way less often or no editing at all. I think transparency is key and it will really help drive the conversation for people to feel better, not only about themselves but about social media and the content they are seeing in general.
Why do you think it's important for women to support each other and lift each other up in day-to-day interactions and on social media?
I think this is so very important. I can't even being to explain how much we need this in this day and age of social media. Girls and women alike have confided in me, that they just want a safe space to talk, to feel good about themselves or just want a friend to talk to because they might not have anyone that understands them or loves what they love. I would be lying if I said I don't receive bad comments or DM's from time to time.  I've even received a hateful comment from a girl as young as 10 years old, 10! But when I see something like that, I never respond with hate, I respond with love. I truly believe that if someone is lashing out at you, it's more of a reflection of how they feel about themselves and less about you. I think no matter the size of your platform, we need to remind people that they are loved, beautiful, and so capable because we (ourselves) can be our worst critic with all these pressures from social media.
What are your short-term and long-term goals for your personal life, career, etc.?
When it comes to content creating and social media, I finally started my YouTube channel last year and am now on TikTok. Being on a few different platforms is time-consuming, but I find it really fun to be able to switch back and forth since they offer different types of media and content. For the long term, I'm going to get back into acting since this is what I first started doing when I moved to Los Angeles. I trained at Groundlings (doing Improv) and I loved the workshops so much!  You'll be seeing me on your TV and movie screens very soon, so watch out!
Name one Nanacoco product that makes you feel more empowered, confident, and beautiful.
It's so hard to pick one because I love so many, but if I had to choose one, I'd pick the Contouring and Strobing Palette. My current shade is medium and I adore it. You can do so much with it and I love how it makes me feel snatched to the Gods!
💖 Make sure to follow Jenna on Instagram, Twitter, and YouTube  💖