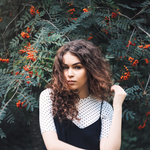 New Year's Eve is tomorrow and we are so excited to end this decade off on a good note, and start out the new decade on an even better one! We all can't help but to focus on creating a stunning shimmery New Year's Eve look, but what no one talks about is the beauty essentials needed the day after. Here is our list of beauty essentials that you'll be needing to refresh yourself New Year's Day.
No matter how exhausted you may be, before going to bed grab one of Nanacoco Professional's Makeup Remover Cleansing Towelettes to wash off all of your makeup. The best, part? They will not only remove 99.9% of waterproof makeup, but they will also leave your face feeling super moisturized.
After a long night, we love waking up and showing our skin some extra love. One way to hydrate and refresh is to apply the Glacier Water Hydrating Peel Off Glow Mask. Formulated with pure glacier water, which is rich in minerals, your skin will be hydrated and glowing in only 20 minutes!
Tired from the night before? Use some HD Cover Concealer and Corrector to cover up any dark under eye circles you may have. Suited for all skin types, this concealer is also hydrating and provides you with buildable to full coverage.
Give your skin a break from all of the heavy makeup you've most likely been wearing throughout the holiday season. Instead of applying a full face of makeup, add a little bit of blush to the apples of your cheeks for a natural flush.
Try out the Eyelusive Eyeshadow Pencil in shade "Snow White" to help combat those tired looking eyes. Use it to illuminate the inner corners of your eyes, to help you look wide awake and ready to take on the new year!
Lastly, swipe on some clear gloss, and you are ready to go. Our favorite gloss with a buttery smooth, non-sticky formula is our Lip Gloss Signature in the shade "Glassy Glaze". This formula is enriched with vitamin E, to help ensure that your lips stay moisturized all day long.