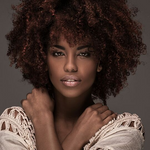 Are you guilty of not trying a new makeup look or beauty trend, because you think "oh I could never pull that off"? Well, how do you know you can't pull it off if you've never tried? We all have a comfort zone that we stick within, whether you are aware of it or not. Although that "safe zone" is good, because it feels normal to you, staying within your comfort zone is actually holding you back from becoming your true self and reaching your full potential. Although this relates to every aspect in your life, we are going to discuss some very simple ways to help you break out of your beauty comfort zone.
Start off small
If you're looking to step out of your comfort zone, the best way to do so is to start off with small, temporary changes. If you do something too drastic, you may regret it and never want to try anything new again. Challenging yourself should build confidence within you. Here are some small ways to change up your look without going overboard:
Get a fresh new manicure- 
One way to break free from your go-to looks is to switch up your manicure. Step away from solid colored, more minimalist nails, and try out some fun and trendy 
Nail Stickers
, like the
"Pop Culture" Insta Gel Nail Strips
.

Change your hairstyle or color- 
A very simple way to change your look, is to part your hair differently. Parting your hair in a different way can actually alter your appearance a lot more than you think. Changing your part can add more volume to your hair, and it'll also change the way your hair frames your face. If you're kind of tired of your same old hair color, try out some hair chalk or use makeup products that you may already have at home for a fun colorful do, that easily washes out. Yes, you can use regular makeup like blush!
 If you really are against altering you current hair color in any way, go for a fun colored wig! 


Alter your usual color palette- 
This is another simple and temporary way to step out of your comfort zone. Always wear a nude lipstick? Opt for a bold color, to really stand out, like one of our 12 highly pigmented
Tintalizing Lip Tints.
 The best part about a lip tint, is that it provides you with buildable color- go for a more subtle look, or layer it for a vibrant and bold lip.
Another easy way to switch up your color palette, without changing your full look, is instead of using your same old black liner for your go-to cat eye, use a colored eye or lip liner to create a fun, eye popping winged look. We are a sucker for using the Outlast Lip Liners as eye liners, especially in shades "Magenta" and "Coral Pink".
 Learn a new skill
A great way to step out of your comfort zone, without changing too much appearance wise, is to change your techniques and learn something new. Always use a
brow pencil
? Why not try out a
brow mascara
? Love blush, but want more of a dewy look? Try using a pigmented lip gloss as blush! Always love your long lashes after applying some mascara? Learn
how to apply false lashes
! The possibilities for learning a new technique or using different types of products really is endless.
The whole point of stepping outside of your comfort zone is to build confidence and become your true self. Without trying new things or taking a risk, you will always be stuck. Worse comes to worse, you try on a bold red lipstick and you hate it... but you'll never know until you try!